Here is a list of popular furniture DIY projects that you can try in the USA. These projects are perfect for adding a personal touch to your living space and can be customized to fit your unique style and preferences.
Pallet Coffee Table

Create a rustic and functional coffee table using reclaimed wooden pallets. Sand, stain or paint the pallets, and add casters or legs for easy movement.

Upholstered Headboard

Design a custom headboard for your bed by attaching a large piece of plywood or MDF to the wall, then upholstering it with fabric, foam, and batting.

Bookshelf from Crates

Build a unique bookshelf by stacking and securing wooden crates together. Paint or stain the crates for a custom look that complements your decor.

Farmhouse Dining Table

Construct a sturdy and stylish farmhouse dining table using lumber and basic woodworking tools. Finish the table with your choice of stain or paint.

Industrial Pipe Shelving

Create a modern, industrial-style shelving unit using metal pipes, fittings, and wood planks. This versatile project can be customized to fit any room or space.

Mudroom Bench with Storage

Build a functional mudroom bench with built-in storage for shoes, bags, and other essentials. Customize the bench with paint or stain to match your home's style.

Reclaimed Wood Floating Shelves

Add character to your walls by constructing floating shelves from reclaimed wood. These shelves are perfect for displaying books, decor, or plants.

DIY Sofa or Daybed

Construct a custom sofa or daybed using plywood, foam, and fabric. Add storage or built-in side tables to make the most of your space.

Painted and Stenciled Furniture

Give your existing furniture a makeover by painting it and adding stenciled designs. This technique is perfect for updating dressers, side tables, and chairs.

Rolling Kitchen Island

Create a functional and portable kitchen island using a base cabinet or dresser. Add a butcher block top, wheels, and hooks for added utility.

Mid-Century Modern Credenza

Build a stylish mid-century modern credenza using plywood and hairpin legs. Customize the piece with your choice of paint or stain, and add hardware for a polished look.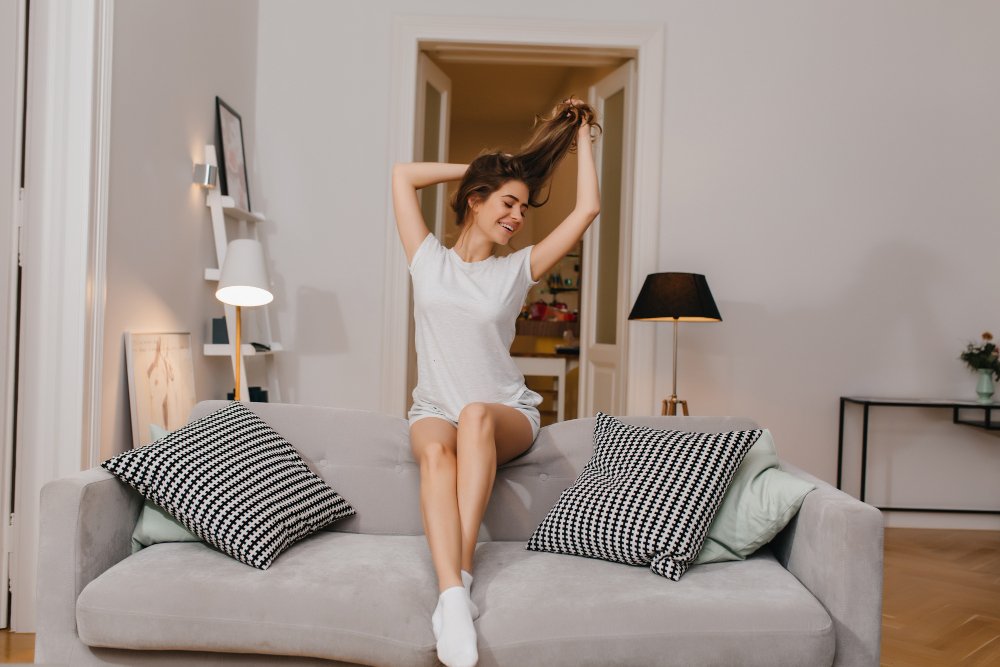 These furniture DIY projects offer a range of options for updating your living space and showcasing your creativity. With some basic tools and materials, you can create beautiful, functional, and personalized furniture pieces that reflect your unique style.