Why Build Your Own Mudroom Cabinetry?
You want to get the most function out of your mudroom for the space you've been given.  But don't just settle for hooks on the wall – there's so much more your mudroom could be doing for you!
Custom cabinetry sized exactly for your space gives a tailored, finished appearance
Dividers help organize, and separate different user's gear
Lockers create a "frame" around gear, to keep the space looking less cluttered
Mudroom cabinetry adds value to your home
This is a forever solution – build it once and use it forever
Watch!  How to Build these Mudroom Lockers
I made a quick video of the mudroom locker build process – please take a moment to watch it before building.
What about the Mudroom Bench Under the Hutch?
The mudroom bench is an essential part of the mudroom!  I LOVE the open bottom benches, so you get the most clearance under the bench for tall boots and reaching under, and also it is easy to clean the existing floor – no muddy or wet boots placed on shelves. It's also worth noting, you can easily slide (or kick) shoes under the open bench with no shelves.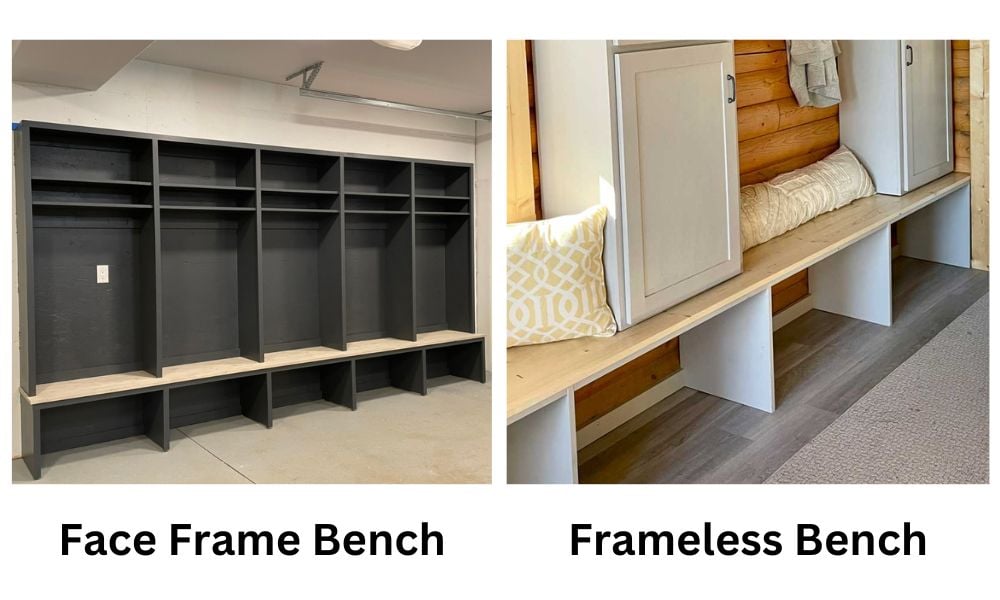 I love the open bottom bench so much, I actually did two different version of the bench (with free plans of course) for you to build –
How is the Mudroom Bench Holding Up After a Few Years?
It's been a few years since I built this project, and I still love it, still feel a sense of pride that I made that when I see it, and still get tons of compliments from everyone that sees it!  It is a fantastic project, it's a must make!
Free Plans to Build Your Own Mudroom Lockers